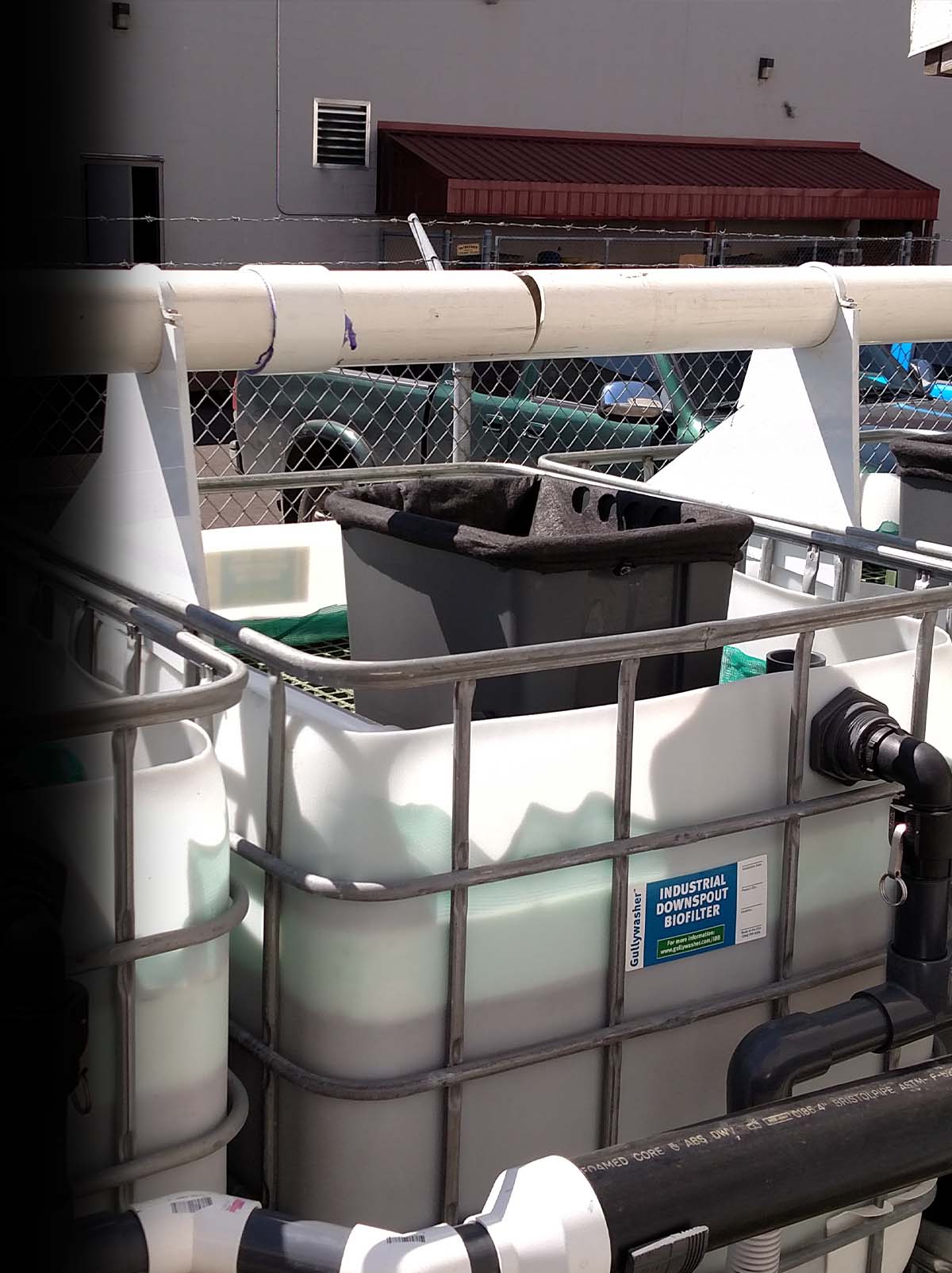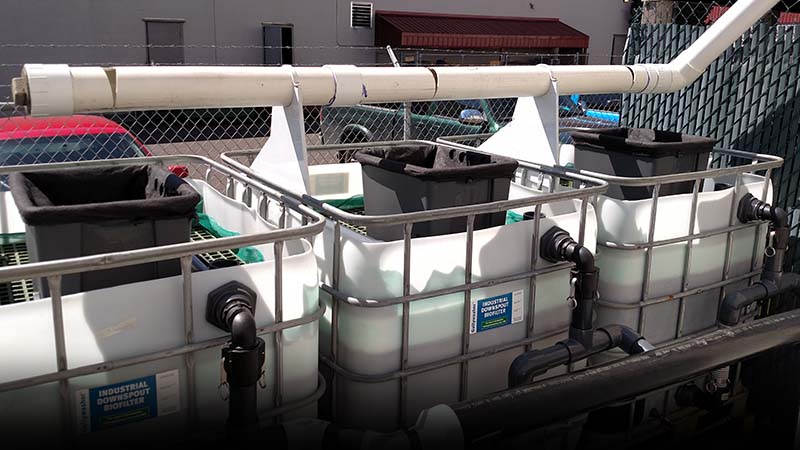 275 BioDOWN Biofilter
Our 275 BioDOWN Biofilter is a low-cost, passive stormwater purification system that uses our proprietary blend of high-quality media that have been proven to remove 99.7% of metals.
Proven to Remove up to 99.7% of Metals
Explore our case study of a major semiconductor manufacturer and review the third-party lab results.
read more
The Downflow Solution
The Gullywasher 275 BioDOWN Biofilter consists of a single 275-gallon chemical tote with a filter box on top that filter out larger suspended solids. Then the water flows through three high-quality media stages. This model includes our engineered effluent discharge outlet piping to maximize metals removal.
connect and find the right biofilter for you
Why us?
Easy to Site
Gullywasher's 275 BioDown filter consists of one 275 gallon tote which is 50 inches deep and 48 inches wide. The 275 bioDown filter is highly portable and modular with assembly taking less than a day.
Easy to Service
Gullywasher Biofilters are built with service in mind. There are no specialized tools needed to service any part of this BioFilter.
Easy to Maintain
Gullywasher's Upflow Filter Solutions use a removable insert that can be washed and re-used.
Biofilter Applications
Downspouts
Gullywasher's biofilters can be easily located at the end of the downspout to treat your hot spots, catching contaminants off metal roofs before they hit the ground.
Pump N' Treat Applications
We can collect the water via sumps and catch basins and pump the water to this system.
We can utilize virtually any filter media; however, the lab test results are focused solely on the use of filter-grade biochar. Third-party lab results have shown 99.7% removal of metals over a year's service.
Biofilters on the Brain?
Us too! Reach out and connect with us to talk about your business needs and how our biofilters can help you meet your compliance needs without breaking the bank.